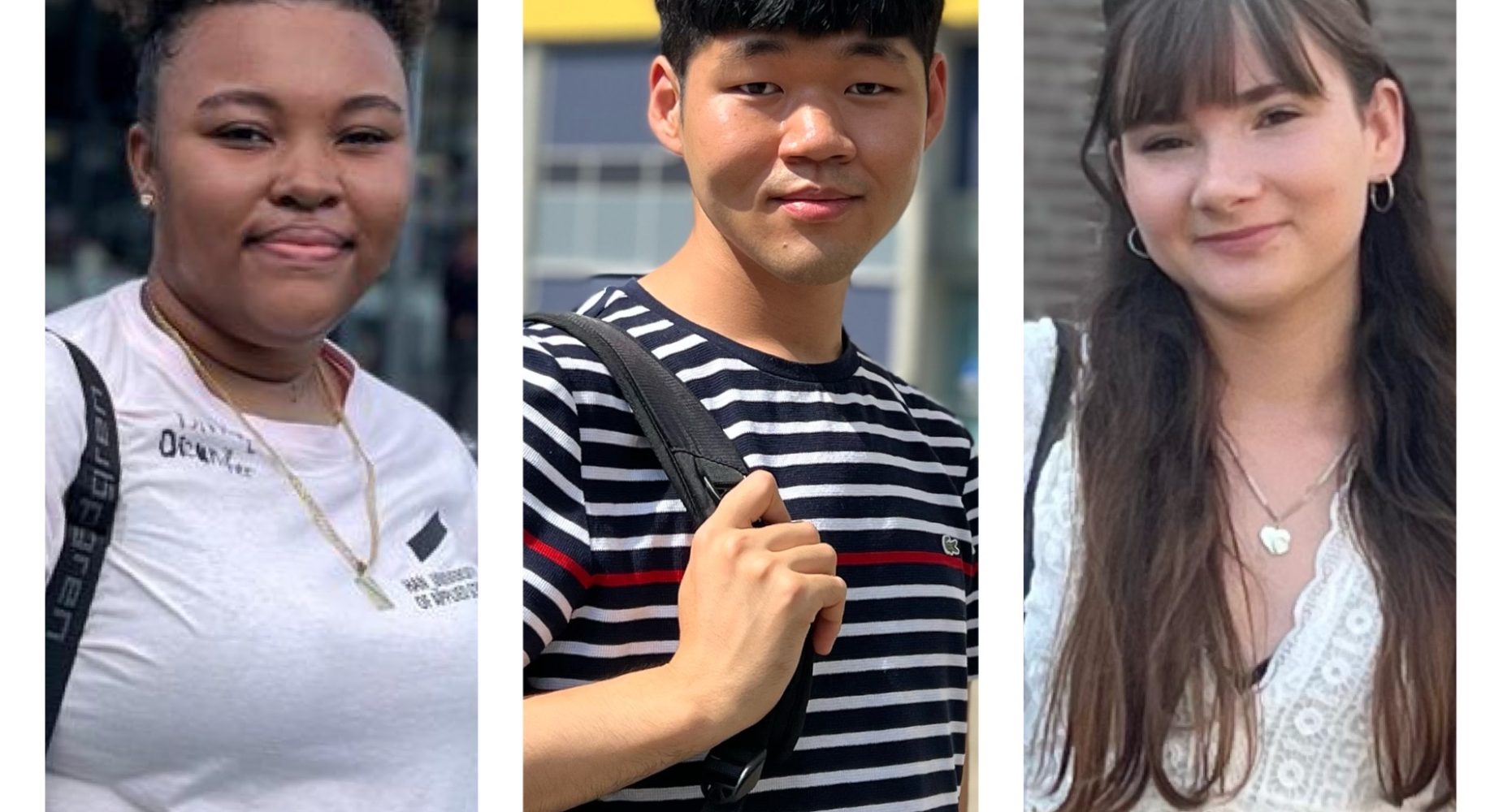 Interview, Serie
Angel, Jinsoo en Dieunifer about their first year at the HAN (part 1)
About their study, student life and expectations of the coming year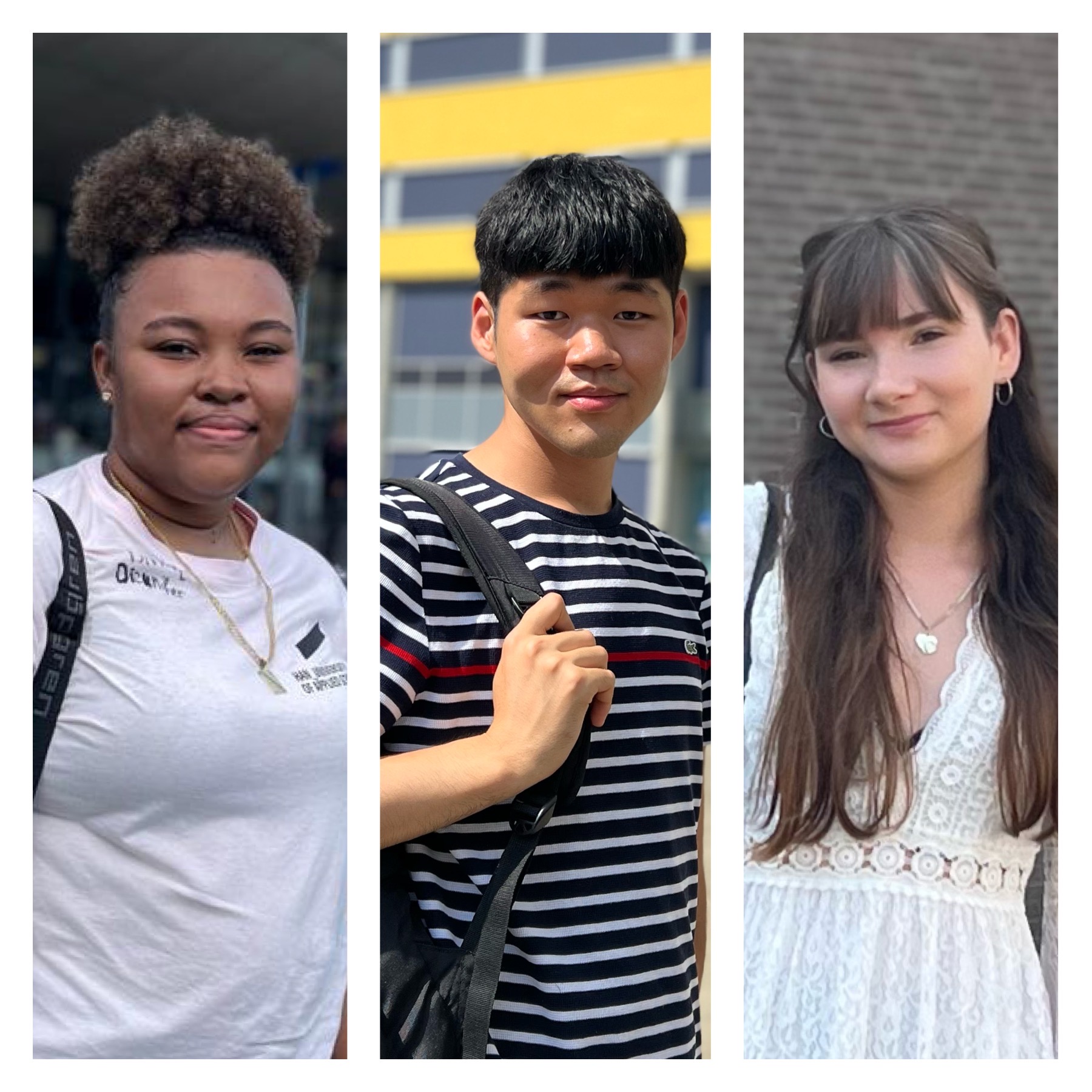 This academic year, SAM is following three first-year students. How is their debut at HAN going? How did they decide what to study? Do they want to live in a student dorm? And what do they expect from their studies and student life? We'll visit them again in January and June to see how they're coming along. This is part 1 of 3.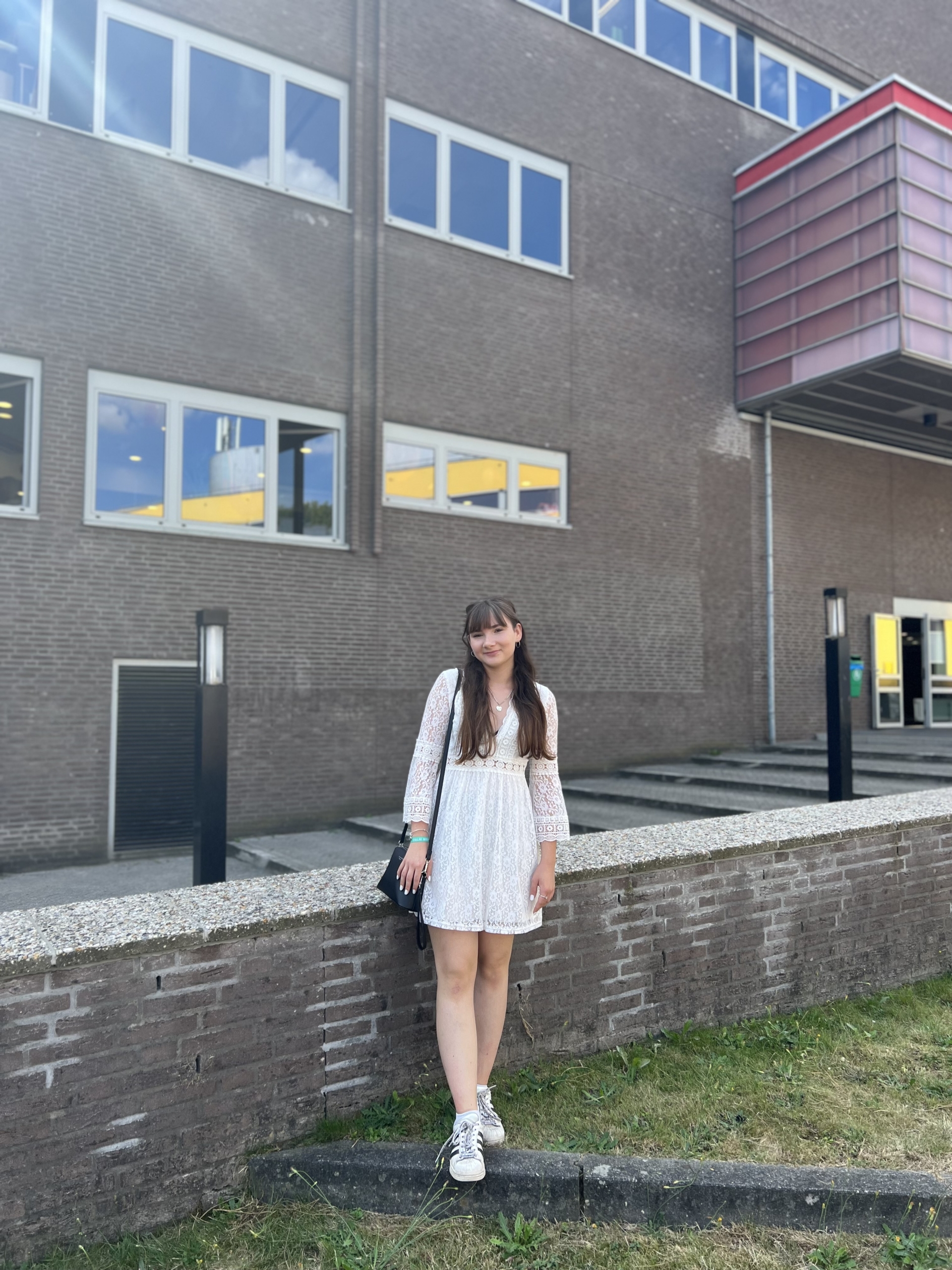 Angel van Millingen (19) is studying Law in Arnhem. She's mainly interested in family law, although she doesn't rule anything out. She's living with her parents in Renkum.
CHOICE OF STUDY
"From a young age, I've had a great sense of justice. I'm into honesty and sincerity and can't stand injustice. In social studies at high school, we often went on excursions to the court house. I loved that, was really fascinated and captivated. Where other classmates just saw it as a fun excursion, I felt at home and I knew: this is the direction I want to go. After visiting several open days, here at HAN, but also in Utrecht, I chose to study at HAN. You can study Law at both locations (Nijmegen and Arnhem), but Arnhem appealed to me the most. It's on a smaller scale and quieter. It felt good right away."
STUDENT HOUSING
"I'm living with my parents in Renkum. Altogether, it takes me an hour to get to the HAN campus by bus. That's fine by me. At home I have a nice room, it's cozy and my two dogs Shy and Draakje are there too. I have two part-time jobs, at Jumbo and in a nursing home. That suits me fine because I don't need a student loan. Why would I want to live in a small, expensive room in a student dorm that's often dirty?"
STUDENT LIFE
"I'm not a party animal who wants to go out every week. In that sense I'm not interested in a typical student life. I'd describe myself as a nerd, a serious student. Of course, I occasionally go dancing or have a beer with friends and will keep doing that. But I don't have to dance on the bar somewhere every week or go on a pub crawl through Arnhem, haha."
EXPECTATIONS
"Of course, I hope it turns out I chose the right course of study. For now, I'm gravitating most toward family law. My gut tells me I want to specialize in that. Criminal law attracts me the least: crime, murder, manslaughter and violence are too intense for me. Especially when you have to think about defending perpetrators. That goes completely against my sense of justice. But who knows, it might turn out differently and I might get hooked on a different type of law. I'm completely open and will see what happens in my 1st year. In any case, I'm looking forward to it immensely!"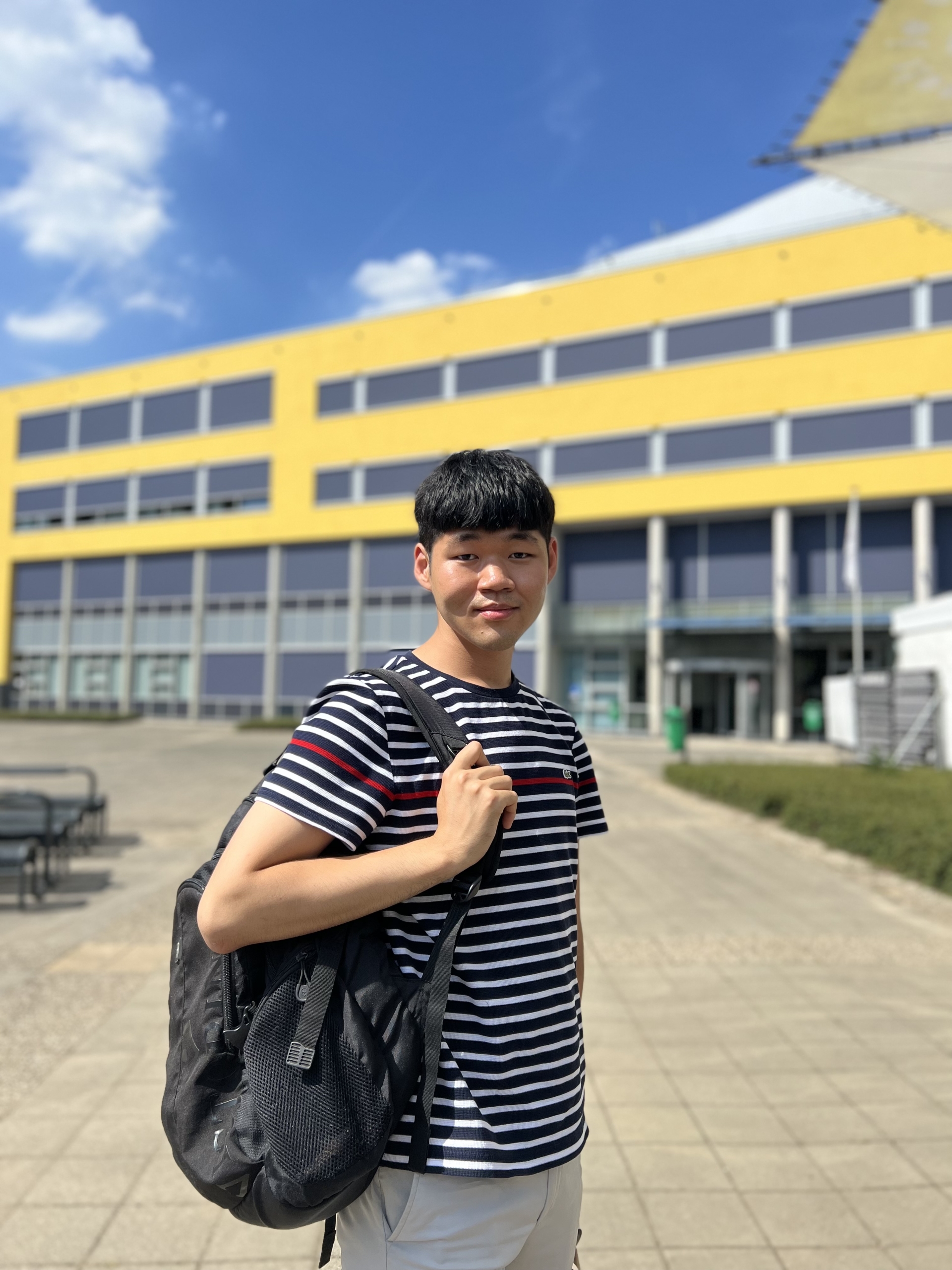 Jinsoo Kim (24) has only been in the Netherlands for a few days. He's from Sejong, a city in South Korea. He's participating in an exchange program and will spend the next five months taking the minor in Embedded Vision Design and Machine Learning.
CHOICE OF STUDY
"In South Korea, the minor I'll be doing is broken up into three separate periods. In the Netherlands it can be done in one period and it's the ideal preparation for my master degree. I have a keen interest in technology, especially how machines work. The Dutch chip manufacturer ASML is a world-renowned and undefeated market leader. I'm immensely interested in their methods. Hence my choice to study in the Netherlands, on top of its fascinating culture and rich history."
STUDENT HOUSING
"HAN arranges student rooms for exchange students. So I live in a student dorm in Arnhem, with other international students. I share the room with a guy from Bangladesh. I've only been in the Netherlands for a few days now, so I haven't been able to explore much or develop any habits. Although I've gone for a run every morning at 6am, which was easy because of my jet lag, haha! The air here is so much fresher than in South Korea. It's wonderful to run through green areas and breathe in really deep. Also, I now know the supermarkets Jumbo, Aldi and Albert Heijn. Everyone thinks groceries are expensive here, but I think they're cheap. In South Korea you pay seven euros for a bag of apples, here just three. Fantastic."
STUDENT LIFE
"Last night we went into town with our intro group and I was offered weed. Now, I'm not interested in that kind of thing, so I turned it down. But the smell hung around us from time to time. That was a very strange experience for me. In South Korea it's illegal and so punishable. I'm sure I'll go into town from time to time, but that's not my focus. I'm especially looking forward to studying, experiencing daily life in the Netherlands and getting to know other international students."
EXPECTATIONS
"I expect to learn a lot, but I'm also a bit nervous: my English is not very good and the whole minor is of course taught in English. Hopefully I'll manage to follow everything. Also, I hope to see a lot of the Netherlands, such as Amsterdam, tulips and windmills. And I'd like to see other countries, like Germany, where I want to visit the Oktoberfest. I spent two years in mandatory military service in my home country and one of the things I had to do was patrol the border with North Korea. South Korea has no other borders, except when we fly or sail, so the fact that I can cross the border so easily from the Netherlands is very unique for me."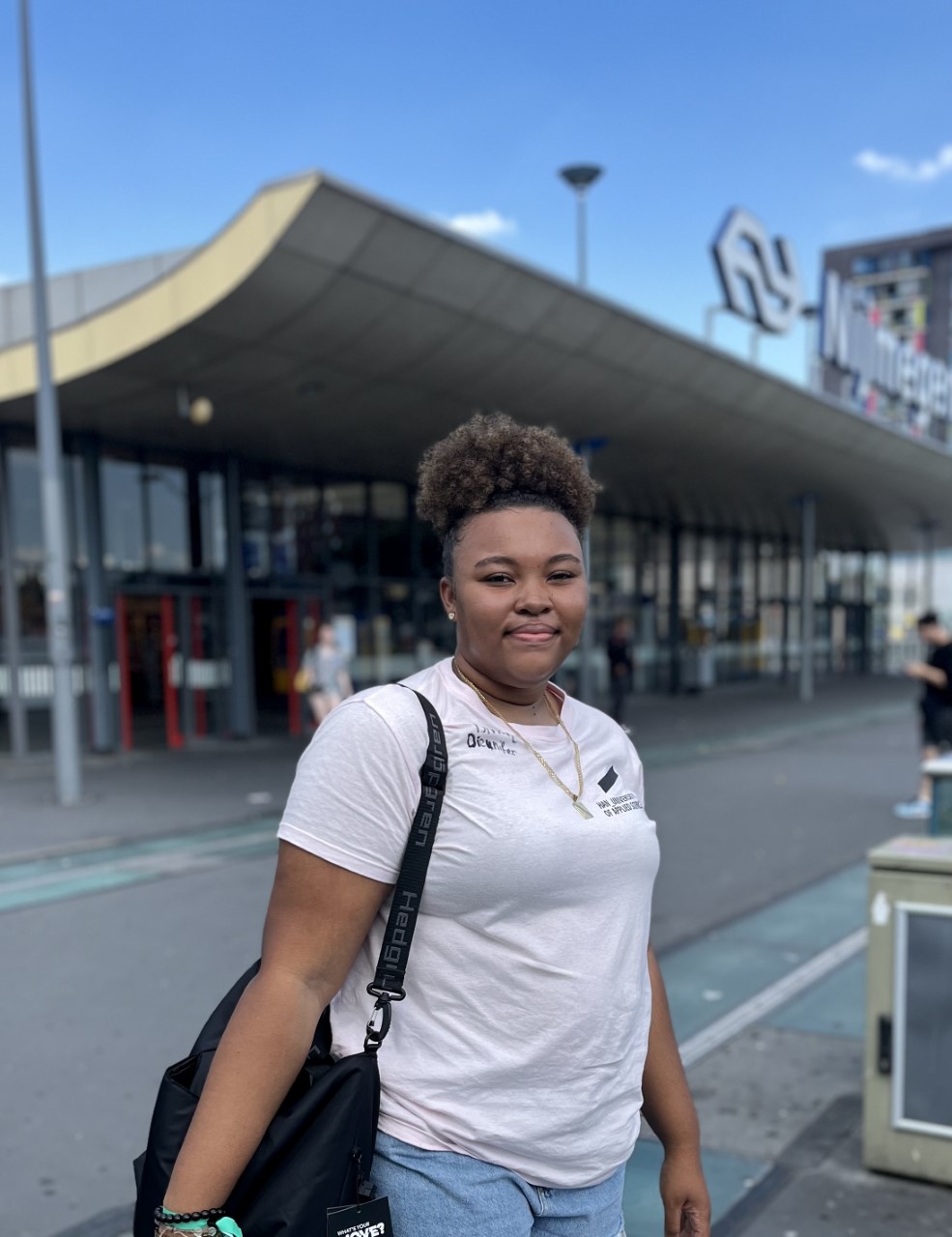 Dieunifer Destimat (19) is from Curaçao and starts with International Social Work at HAN in Nijmegen. She lives in a student dorm in Arnhem.
CHOICE OF STUDY
"I was intrigued to learn more about emotions and feelings, and how to help people with them. It was partly because of the American TV series S.W.A.T. that I became inspired to get involved in society. At first, I looked at studying Psychology, but I thought that as a therapist I'd become too absorbed by the problems. With Social Work you're active in a different way, the work is more practical. In Curaçao, Social Work is offered in Dutch. But I wanted to broaden my horizons, so I chose to study in English. Ideally, I wanted to go to the United States, but this was more complex in terms of requirements and also much more expensive. I ended up being guided by the program and the school. I actually had no idea of the Netherlands, it's my first time here."
STUDENT HOUSING
"An organization in Curaçao, kind of like DUO, helped to get me a room in Arnhem. I live with three other students from Curaçao. I pay 579 euros for a large room with a balcony. I'm stuck with it for a year. I don't have a part-time job so my parents help with rent and other expenses. For my second year, I'll look for a cheaper room and a part-time job in Arnhem or Nijmegen. For now, I just need to get used to things."
STUDENT LIFE
"I've only been here a month, so haven't seen much of Arnhem and Nijmegen. I find Arnhem to be nicer and quieter than Nijmegen so far. The center is so busy. In my free time, I enjoy hiking, journaling, painting, gaming and watching Japanese and South Korean movies. I'm not the partying type. I expect to go out once or twice a month. I'm a member of HAN Huntu. That's a network founded for and by Caribbean Dutch students. During the intro day I met nice students from Sint Maarten during a speed dating game. I look forward to getting to know even more students."